Content Studio: Photo + Video
Content Studio Photo + Video: Faster, Stronger, Smarter Stories.
We make stories consumers seek and share. Stories of meaning and substance. Stories that connect brands to consumers' hearts, heads and ultimately, wallets. Long form, short form, any form. Photo, video, song. 9Rooftops strategically crafts powerful narratives that move the dial, create conversation and conversion. And with our deep bench of in-house storytellers, photographers, documentarians, videographers, songwriters and producers, 9Rooftops can deliver seamless brand integration without missing a brand beat. Come visit our on-site studio and fully equipped commercial kitchen to envision what we can do for you.
In-Studio Photography
On-Location Photography
Photo Retouching
Social Media Videos
Brand Films
Video Editing
Animation
Motion Graphics
In-House Commercial Kitchen
On-Site Prop Room
Food & Wardrobe Styling
Set Design & Direction
Documentaries
Advertising
Trade and "Sell" Videos
Content Studio Website
Check out the 9Rooftops Studio for a complete look at our photography and video portfolio.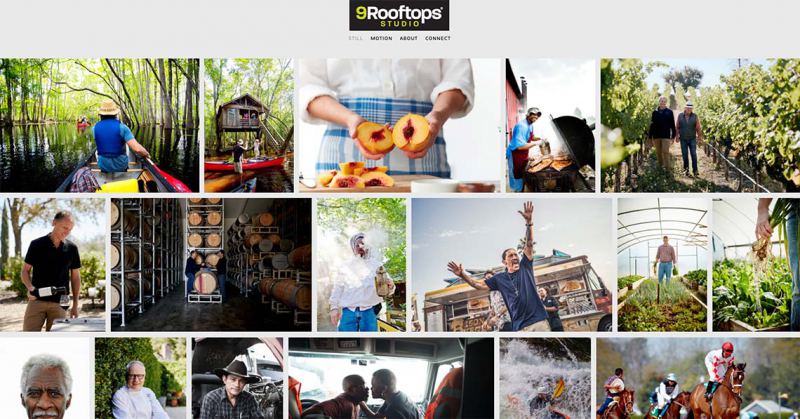 Contact Us
Let's talk.
Get the benefits of a big time production company without the big-time complexities and costs.
Contact 9Rooftops