Want To Work At 9Rooftops?
An inspiring workplace. A high-energy, fun-loving culture. And a progressive environment that nurtures both individualism and spirited collaboration. If any of this sounds good to you, we don't think you'll like it here — we know you'll love it.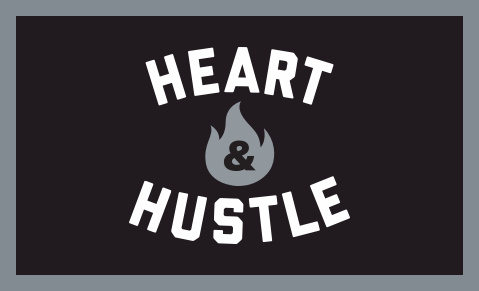 Our Values
Stand for something. We hold ourselves accountable to each of them every day. Our values are non-negotiable because they are who we are…and that's something pretty incredible.
United

We believe a team out-delivers an individual every time. Stronger together, we support and respect each other.

Decisive

We inform ourselves and move swiftly. We never let ambiguity cause unnecessary delay -- speed matters.

Fun

We embrace the joy and creativity and competition. We celebrate that we get to do this work every day, and we don't take ourselves too seriously.

Evolving

We provide a foundation for personal growth, inspiration and experience. For our agency to grow, our people need to grow.

Creative

We are passionate, adventurous and relentlessly curious in everything we do. We are driven by originality and innovation. This is not limited by department or discipline.

Courageous

We fear the forgettable. We are risk takers, but never reckless, always aspiring to push beyond our boundaries.

Obsessive

We are never satisfied. We never rest on our success and we always deliver on our promises. We stay hungry.

Open

We're humble and open to the perspectives of others. Diversity of thought and the free exchange of ideas makes us better.

Nimble

We know the best plans get disrupted. We embrace the challenge and prioritize flexibility at the speed of culture.
Our Benefits & Perks.
At 9Rooftops, we believe our team members do better when they thrive — in and out of the office. That's why we've created an inspiring, high-energy, fun-loving work culture that nurtures individualism and supports personal pursuits. We also believe in a "remote-first" workplace model to provide our team the flexibility to achieve a working style that allows them to use their time most effectively, according to their work, business role and lifestyle.
We understand a benefits program is an important part of your compensation package. That's why we're proud to offer a competitive benefits program designed to allow you to choose what fits your needs, so you have the best coverage for you and your family.
Remote-First Workplace
Paid Vacation, Holiday & Sick Leave
Paid Parental Leave
Summer Friday Hours
Paid Time Off for Community Day of Service
Dog-Friendly Workplace
Health Insurance Benefits: Medical, Dental & Vision
401(k) Retirement Savings Plan with Employer Matching
Life & Disability: Employer-Paid Life, Short- & Long-Term
HSA with Employer Contribution & Flexible Savings Accounts
Employee Wellness Program
Employee Assistance Program (EAP)
Employee & Client Referral Bonus Program