What is ADA Compliance and Why Do Websites Need It?
Accessibility is all around us. It is so commonplace in many aspects of our lives that we hardly give it a second thought. It's why you see wheelchair ramps near stairs, braille on elevators and closed captioning for movies and tv shows.

Now imagine that you're in a wheelchair and there isn't a ramp. How would you feel if you were blind and there was no braille on the elevator buttons? Would you still enjoy movies and television shows if you were deaf and there weren't captions?
When accessibility is an afterthought, it can have a profoundly negative impact. This is where ADA compliance comes in.
ADA compliance ensures users with varying disabilities can navigate and interact with your websites and products effectively. ADA refers to the Americans with Disabilities Act, which prohibits discriminating against those with disabilities, and ensures there are reasonable accommodations in place for those individuals.
In short, we can't and shouldn't exclude any content that is accessible to non-disabled users from disabled users.
From a design perspective, compliance considers things like color contrast, focus states, proper labeling and font sizes. From a development perspective, things like valid and error-free HTML, alternative text for images, proper tab ordering and keyboard accessibility, screen reader compliance and closed captioning with audio description options for all videos are taken into account as well. An ADA compliance service is an all-encompassing experience that takes many website facets into account.
There is a great acronym to keep in mind when creating an accessible website or product.

P.O.U.R.
Is it PERCEIVABLE? Do you have accommodations in place for people with visual disabilities?
Is it OPERABLE? Can users navigate your product if they can't use a keyboard?

Is it UNDERSTANDABLE? Is the text legible? Do the labels make sense? Is there intuitive user interaction?

Is it ROBUST? Can your website or product work in a variety of different environments?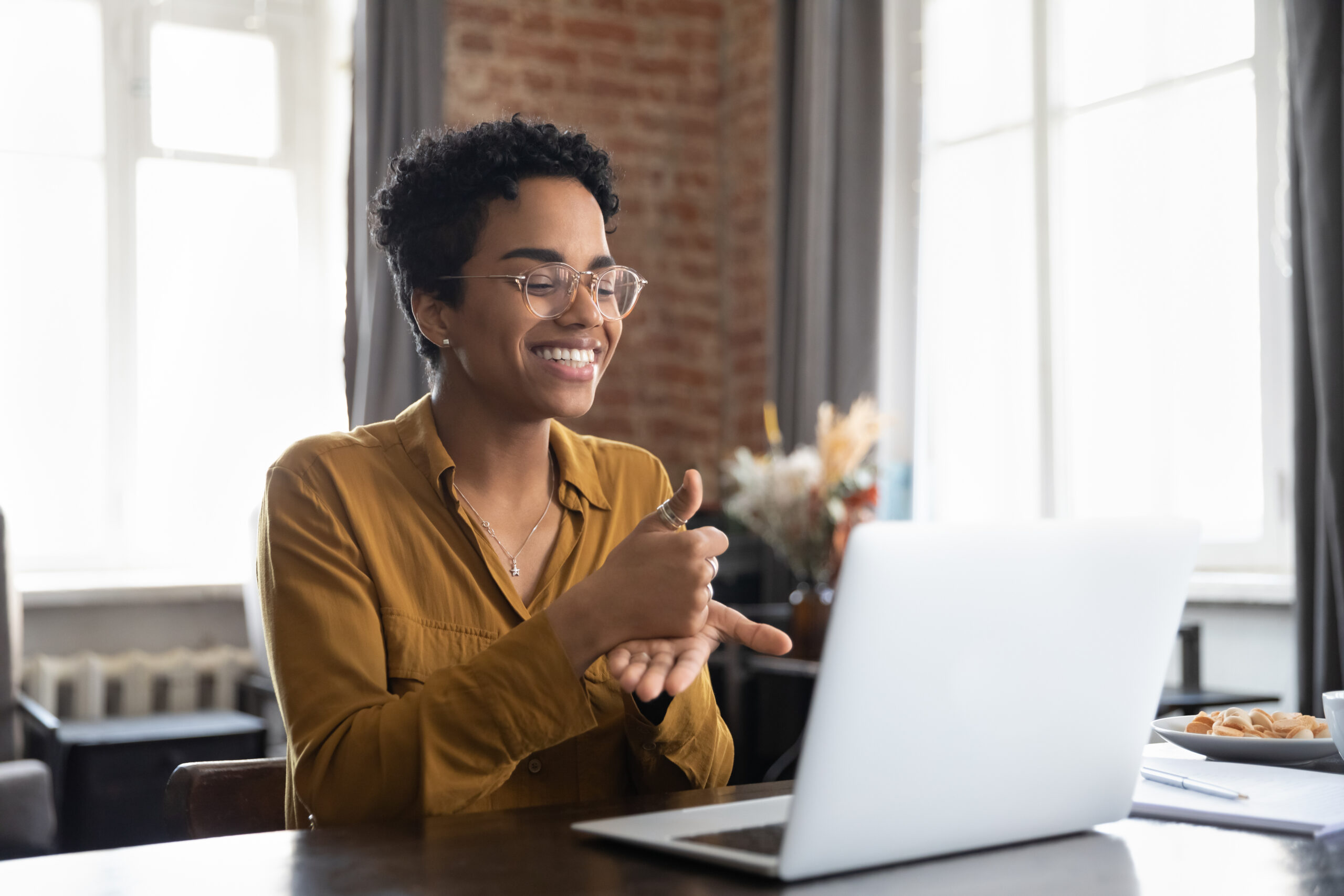 There are many benefits to implementing these guidelines that go beyond increasing usability. It promotes inclusivity, quality, expands your audience (1 in 4 adults in the United States have some type of disability), builds your brand image and reputation, and prevents costly litigation.

Speaking of litigation, courts have yet to settle on a standard of the ADA's application to digital properties, but there have been several cases that have established some legal precedents. One of the most well known cases is  "Robles v. Domino's Pizza LLC". In this case, the Supreme Court declined to hear an appeal, allowing the lawsuit to proceed. Rarely does the business win in such cases, and Domino's Pizza has ultimately spent much more fighting against this lawsuit instead of  fixing their website and mobile app. This decision also implies that websites and mobile apps are considered places of public accommodation.

Making content accessible takes work! It forces you to become a creative problem solver. It requires you to be empathetic toward all users. It takes time. It asks you to think and execute in ways you probably haven't before. It requires testing with various tools to ensure compliance is being met. 
The best and easiest way to implement compliance is from the start.

9Rooftops is well versed in designing and developing ADA-compliant websites against WCAG 2.1 guidelines as well as helping clients remedy compliance issues.. We integrate accessibility compliance from the beginning of the design phase through launch and work with our compliance partner, Usablenet, to monitor and remediate issues as a site evolves. This also means that we keep current with all ADA guidelines as they change over time as well.
For example, for one of our health care clients, we  integrated compliance into their digital properties and maintained accessibility to ensure all users have a great experience on their sites. After we launched with these accessibility guidelines,, traffic to their digital properties increased by 25% and users are spending 65% more time on-site. There was a 65% increase in average session duration with a 35% decrease in bounce rate. Virtual visit enrollments increased from tens of users to thousands and usability tests show very high user satisfaction.

When you make your website easy to use for everyone, you've made it easy to use … for everyone!

Are you ready to make YOUR website work for everyone? If you want to learn about the power of accessibility, please reach out to us today here. Contact 9rooftops
This is not an advertisement, and solely reflects the views and opinions of the author. This website and its commentaries are not designed to provide legal or other advice and you should not take, or refrain from taking, action based on its content.