When a brand is part of a crowded category like wine and spirits, it can be a challenge to stand out on social media platforms. Within the wine category, the typical social media content zeroes in on wine and food pairings, which of course can be an important element at times, but it can also get lost in a sea of sameness. 9Rooftops followed that insight in our work with Joel Gott Wines and challenged ourselves to come up with something that would stand out and represent the brand in a unique way on social.
Our solution was to develop something special to promote and commemorate big moments for the brand. This took the form of a poster art series that would not only come to life on social, but could also be a real-life, tangible item. 9Rooftops' designers created a unique poster for each new wine varietal release, leaning into typography and colors to make each version special. On social platforms, the art was shown on its own and often within a lifestyle setting to make the poster itself pop.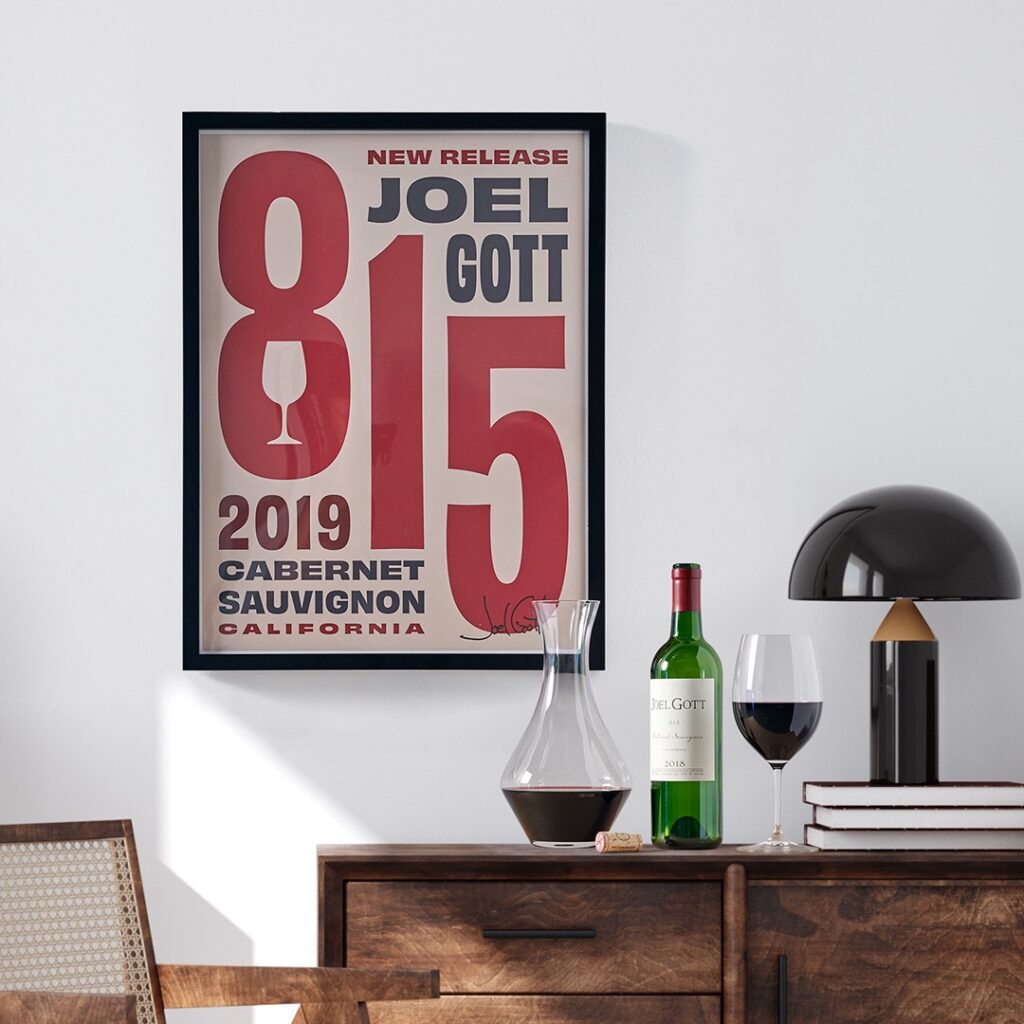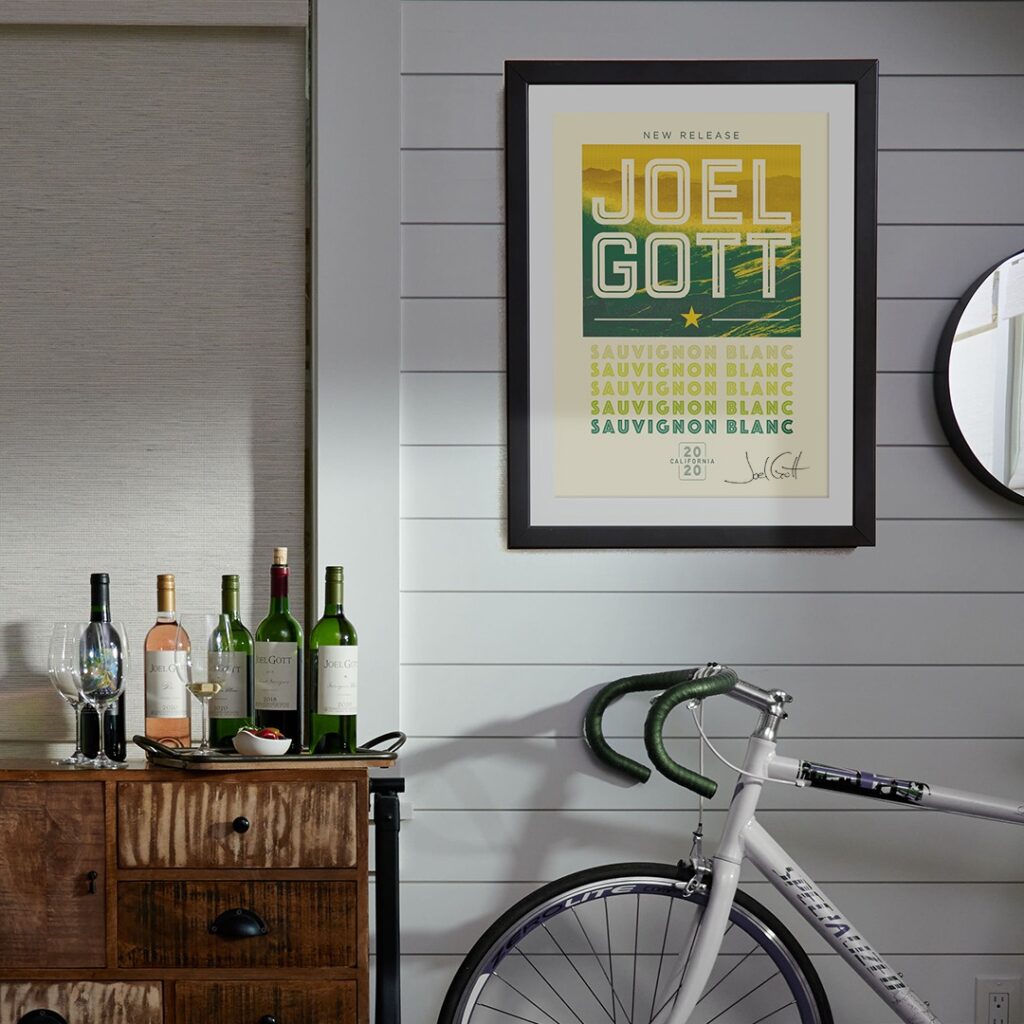 By incorporating Joel Gott's love of simple, clean aesthetics into the design of the posters, we created a cohesive visual language that speaks to the brand's personality and style. We used custom typographical elements, geometric shapes and colorways that reflect the brand's California aesthetic. This was a unique opportunity to communicate the brand's message and values in a way that is both visually appealing and memorable.
And it resonated with audiences. This content series has been a top-performing content theme across the brand's social platforms with an overall Instagram Engagement Rate of 13%, which is more than 13 times the industry average. Some posts have even seen Instagram Engagement Rates top 20%.
As this series took off, it drove comments from the social audience, opening an opportunity to surprise and delight loyal Joel Gott Wine fans with a limited-edition physical copy of the poster signed by Joel Gott himself.
In a time where brands from all industries are trying to keep up with Instagram algorithm shifts to and from Reels, this approach also shows how static content — when it's executed in a unique way — can stand out and deliver.
If you're interested in exploring how your brand can stand out on social media platforms, feel free to reach out to us. We'd welcome the discussion!
This is not an advertisement, and solely reflects the views and opinions of the author. This website and its commentaries are not designed to provide legal or other advice and you should not take, or refrain from taking, action based on its content.