Many people, brands and agencies have long been trying to understand the best way to utilize the technology of a QR Code. They were a trendy addition to the marketing opportunities that came from the smartphone's explosive growth 10+ years ago, however no one knew how to deploy them. Furthermore, consumers weren't knowledgeable enough in this technology and in many instances the path to utilizing them was cumbersome, which turned people off.
The QR Code, short for "Quick Response Code," has been around since 1994 when it was invented by Masahiro Hara at Japanese company Denso Wave . He set out to create an alternative to barcodes due to the limitations of alphanumeric characters that a barcode could contain at the time (20), in addition to the structure of the barcode only being allowed to be in one direction. He ended up creating a 2D code that contained the distinctive black squares that consumers now see at the corners of current-day QR Codes on a white background. This new design increased the character storage from the barcode's 20 to over 4,000+ Alphanumeric, 7,000+ Numeric in addition to Binary and Kanji inputs.
In the early days of the smart phone rollout, phones weren't equipped to seamlessly scan a QR code. Consumers would have to install a native app to their phone or add software to the operating system's camera to be able to easily access the information a QR Code was intended to provide. While Android devices adopted this into their native camera app earlier, Apple didn't integrate the technology until iOS 11, which was released in 2017.
Fast-forward to current days and QR Codes are having a renaissance within North America. Prior to the pandemic, restaurants and bars were reliant on paper menus. However, according to the National Restaurant Association, half of all full-service restaurant operators in the United States have added QR Menus, which their patrons are able to access via scanning a QR Code and being led to their digital destination of choice. Due to this, there is less waste on the hospitality side and a healthier interaction between staff and clients, while making an easier way for consumers to interact with their brand.
But it isn't just restaurants that are relying on QR Codes more these days. Most new Smart TVs offer you the option to scan a QR Code once you have installed a new app on the device to make setting it up easier via your mobile device. Multimedia content can be accessed via a QR Code to direct consumers to documents, images, audio and videos. Virtual stores are being created via QR Codes which can be displayed in locations such as a bus or train station, parking garage or static billboards and lead consumers to product information.
QR Codes aren't limited to just black and white anymore. With the current technology available and with the right creative approach and team, there are many opportunities to integrate and enhance branding with these codes. By adding a clear CTA to the messaging, it can allow these codes to continue to evolve and be more consumer-friendly. During the first few days of NBC's coverage of the Tokyo 2020 Olympics*, QR codes have been used to encourage viewers to install their digital-streaming app "Peacock." Disney has been utilizing QR Codes throughout their parks the last few years. Brick and mortar retailer Zara utilized QR Codes and gave a clear CTA on why consumers should interact with it.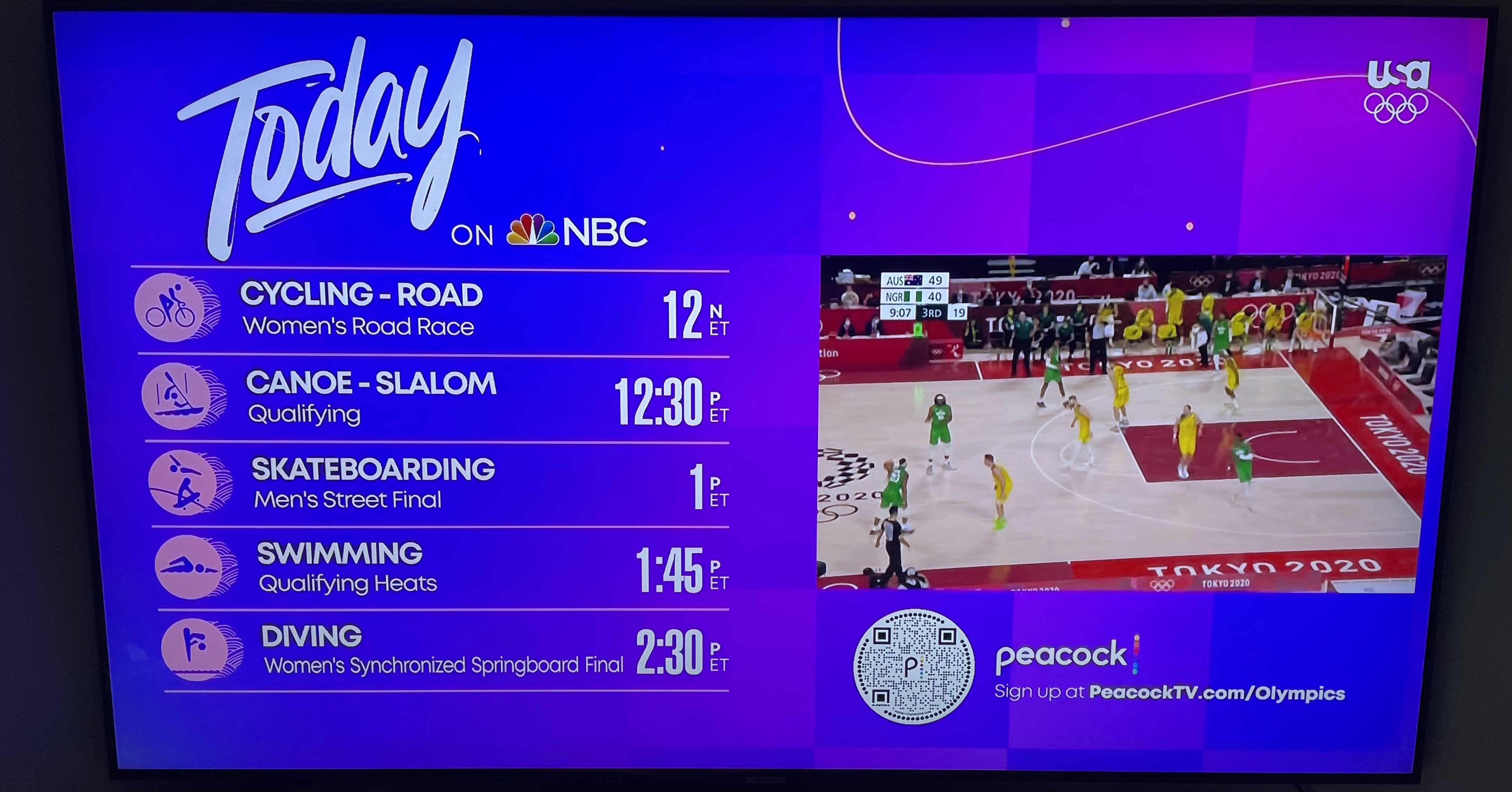 Despite it still being early days, dynamic QR Codes are starting to gain traction. With these QR Codes, it's the same physical code but it will allow for marketers to create a customized message to communicate with their audiences based on several variables — location, time of day/week, reengagement, etc.
We are keeping an eye on the utilization and opportunities for QR Code integrations. This unique marketing technique can help in building one-to-one relationships with potential customers, aid in building out audiences via first-party data and allow for additional attribution tracking for more traditional advertising techniques such as print and OOH.
*It's still being called the Tokyo 2020 Olympics despite it taking place right now in 2021.
This is an advertisement, and solely reflects the views and opinions of the author. This website and its commentaries are not designed to provide legal or other advice and you should not take, or refrain from taking, action based on its content.
---